What We Do!
We are a 3rd party Customer Support Service that provides "practical assistance" with your ELD Account management.
Through our 24/7 Support helpline we provide monitoring and maintenance of your driver's Hours of Service compliance, and we help maintain your internal Hours of Service records through accurate and detailed reports.
In short, CompliancyPlus becomes "your ELD Administrative Team" that works for you 24/7, at
a fraction of the cost of hiring full time employees.
Navigating your ELD account.
The most important thing you need to be able to do is a self-audit.
Driver's Daily Logs.
QUESTION: Why is it important to know if your Drivers are making false entries on daily logs?
Our cumulative data shows that Drivers who Falsify their records:
* Rarely do a full Pre-trip inspection.

* Are up to 5% more likely to get into a serious accident.
* Are up to 12.3% less productive.
* False entries is bad data, you can't make good decisions on bad data.
"If you want to offer your Customers Safe, Reliable, and On-time deliveries...
you must know if your Drivers and Trucks are Safe, Reliable, and Fit for the road."


What We Offer!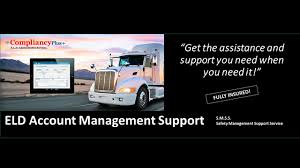 E.L.D. Account Management Support.
24/7 Driver H.O.S. Support and Assist.
Driver E-log Training.
E.L.D. Administration Training.
Dispatch ELD/ HOS training.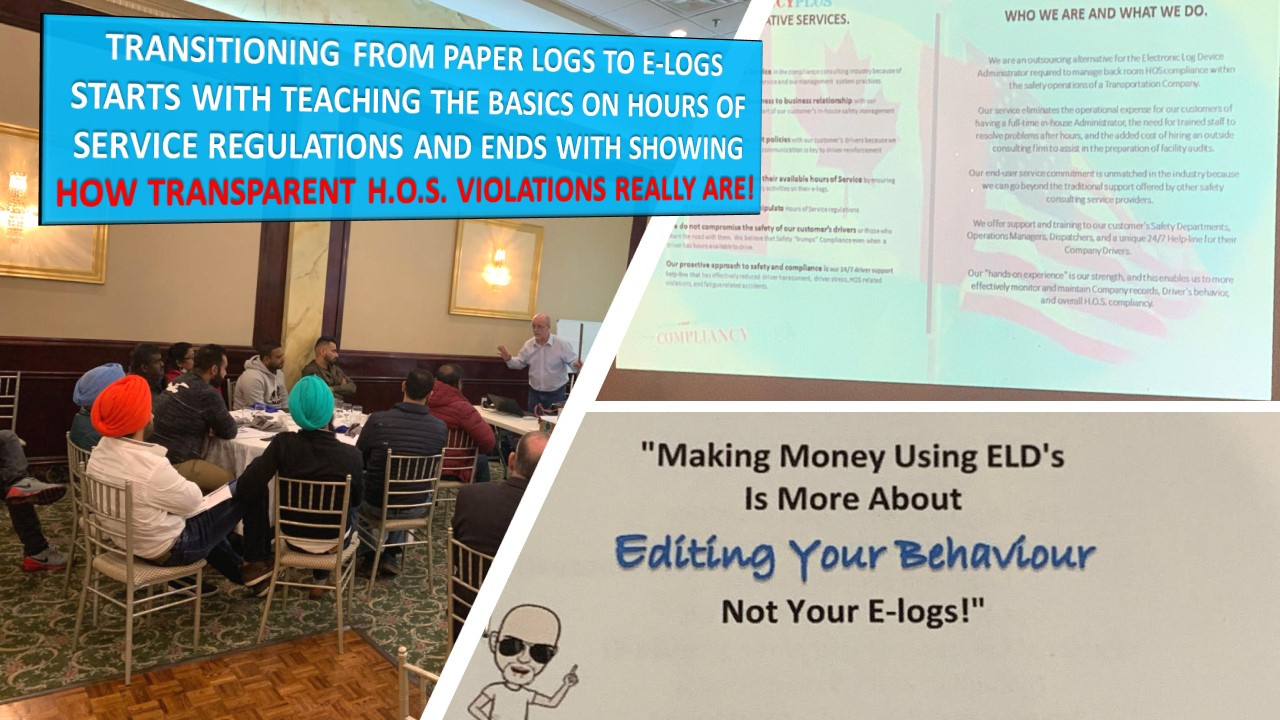 Driver Productivity
Are You 100% Satisfied That Your Drivers Are Maximizing
Their Available Hours of Service?
If Not...
We Have A Very Practical Solution For you!
From
CompliancyPlus LTD
There's Value In What We Do, But More Value In How We Do It!