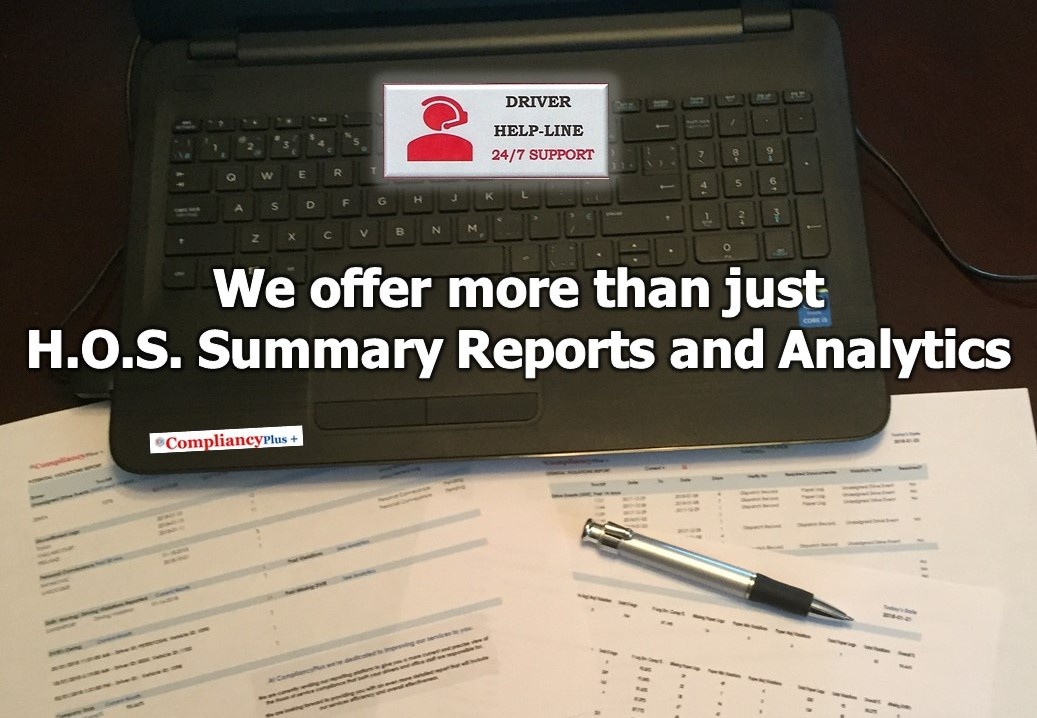 The Management Cycle for CompliancyPlus was conceived by Grant Conrad in October 2016, who with 18 years of experience in the transportation industry realized the absolute need for a service that assists and supports a Carrier's office staff with their ELD account and assists Drivers to remain HOS compliant through a 24/7 driver helpline. Safety and productivity kept between the lines of HOS compliance was Grant's passion then and still is today.
Working with a variety of experienced individuals in the Telematics industry since early 2017, CompliancyPlus has now evolved into a fully functioning Safety Management Support Service for Hours of Service compliance that is 100% scale-able, and has proven to be effective in implementing and supporting Electronic Logging Device technology for the Transportation industry in a very user friendly and cost-effective way. Thanks to the continued efforts of our team members, the positive response of so many of the drivers and managerial staff that are employed by our customers, and of course the cooperation and support from our friends at Omnitracs Canada.
CompliancyPlus has now evolved into a service that has become that "needed integration of experience and knowledge" from both the Telematics Industry and the Transportation Industry. CompliancyPlus provides a post-sale service solution that is simply "the missing piece of the puzzle" when transitioning from Paper logs to Electronic Log Devices for Carriers.


Real Experience - Real Compliance - Real Value
Hidden Costs Of ELD's
Business Spotlight -CompliancyPlus
Electronic Logging Devices
DOES YOUR E.L.D. MAKE YOUR COMPANY COMPLIANT?
SME
We were pleased to contribute to several different articles on Electronic Log Devices in the Ontario Trucking News magazine and to have been highlighted in our own community for
"CompliancyPlus does more than just keep our drivers compliant,
they became part of our team."
Janet Smith
Risk Manager
Shuttle Express/ All-Connect Logistical Services Inc.