Coming Events and Past Editorials (SME).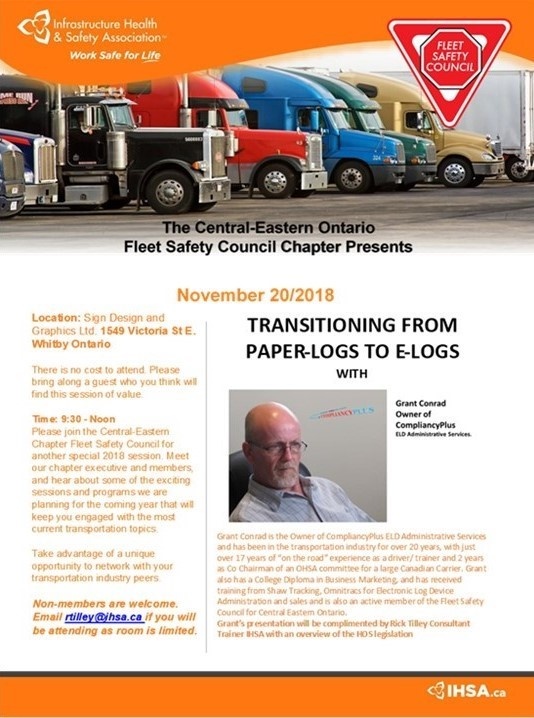 November 20th, 2018
Many thanks to Rick Tilley of the IHSA and for the members of the Fleet Safety Council (Central Eastern Ontario Chapter) for allowing me to speak today about the work that I do! Special thanks go out to Sriram Rangan Pres. of Vagans Inc., John Oldfield of Dalton Timmis Insurance Group, and Mike Millian Pres. of Private Motor Truck Council of Canada for the profound quotes that all of them gave me to use in my presentation. I found each one to be extremely insightful and an encouragement to me to continue on my path to developing CompliancyPlus as a solid HOS management program for Carriers transitioning from paper-logs to e-logs.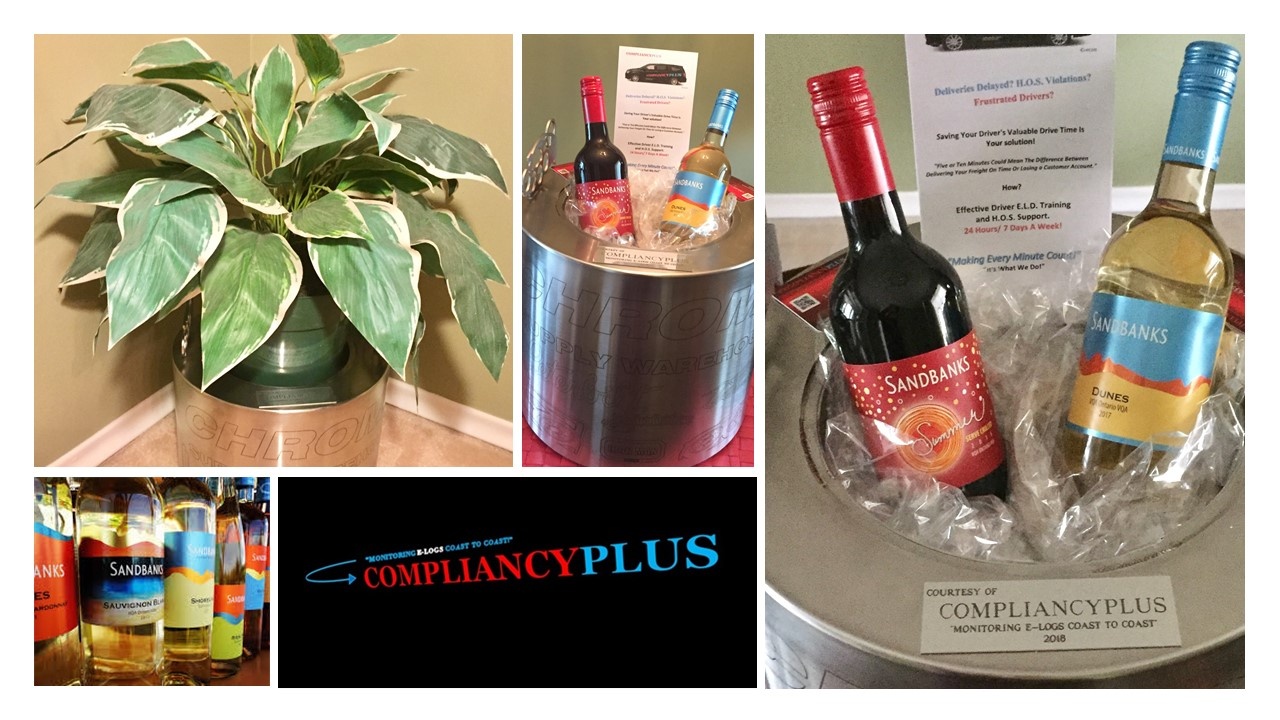 Had a great time at the 32nd Annual Transportation Conference, I met a lot of great industry people there and learned alot about the transportation industry! The door prize that I donated to the event allowed me to show off some of the great wine that is made locally and the cooler/ planter was designed and made right here in Belleville! Best part of this prize was that the proceeds from my purchase of it went to the "Truckers for a cure" organization!
The 32nd Annual Conference on Transportation Innovation and Cost Savings is the original, largest and most prestigious one day educational and networking event for shippers and supply chain practitioners in North America.
Over the past thirty years it has attracted manufacturers, carriers, intermediaries and distribution executives throughout North America to learn from each other as to the newest cutting edge innovations in logistics in the transportation community.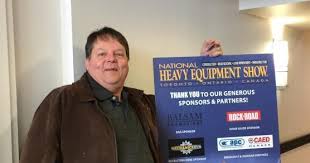 What a great time we had visiting the National Heavy Equipment Show in 2017!
"We take the hassle out of everything to do with an ELD," says company founder Grant Conrad. "We offer pre-purchase and post-sale consultation, implementation that includes installation and company training, and of course our administration that provides monitoring and maintenance of company files and data from the ELD."
As a young dynamic company specializing in the outsourcing of E.L.D. (Electronic Log Device) administration, CompliancyPlus E.L.D. Administrative Services is backed by a team of professionals highly experienced in trucking, E.L.D. software integration, and programming. This is why Operations Director, Grant Conrad, confidently draws attention to the unique services of this growing and robust organization.
Click on the picture and check us out on page #8.