__________________________________
Become Part Of Our Carrier Top Performers Group!
Don't Be Satisfied With Just Meeting The Industry Standard For Safety & H.O.S. Compliance Using ELD's...
__________________________________
"Five or Ten Minutes Could Mean The Difference Between Delivering Your Freight On Time Or Losing a Customer Account."
"Making Every Minute Count!"
"It's What We Do!"
And That's Why...


"We Are The Industry Leader In Driver H.O.S. Support Services.
24 Hours/ 7 Days A Week!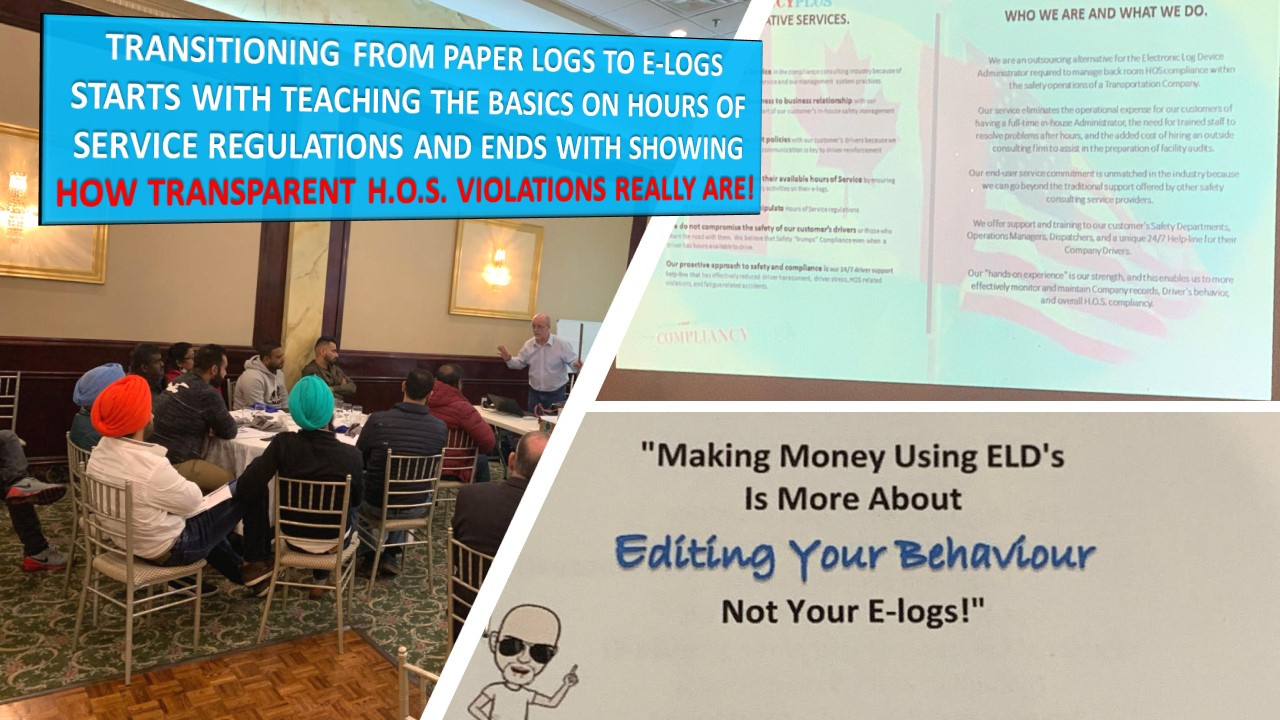 Training?


Are You 100% Satisfied That Your Drivers Are Maximizing
Their Available Hours of Service?
If Not...


We Have A Very Practical Solution For you!
From
Compliancy
Plus


There's Value In What We Do, But More Value In How We Do It!