Working harder and working together for safer highways!
Safety and Compliance is everyone's concern and every Carrier I've spoken to realizes that. When the industry slows down Productivity becomes a Carrier's main focus, it has to be in order to survive.
Safety is always observed but with everyone competing for the same load, HOS compliance is often left to risk.
...You don't have to take that risk!
__________________________________
CompliancyPlus was designed to increase Safety and Productivity while maintaining compliance within the HOS regulations, so
why take the risk when you don't have to?"
"Making Every Minute Count!"
"It's What We Do!"


AVAILABLE NOW!
"AFTER HOURS" DRIVER SUPPORT.
7 pm To 7 am - 7 Days A Week!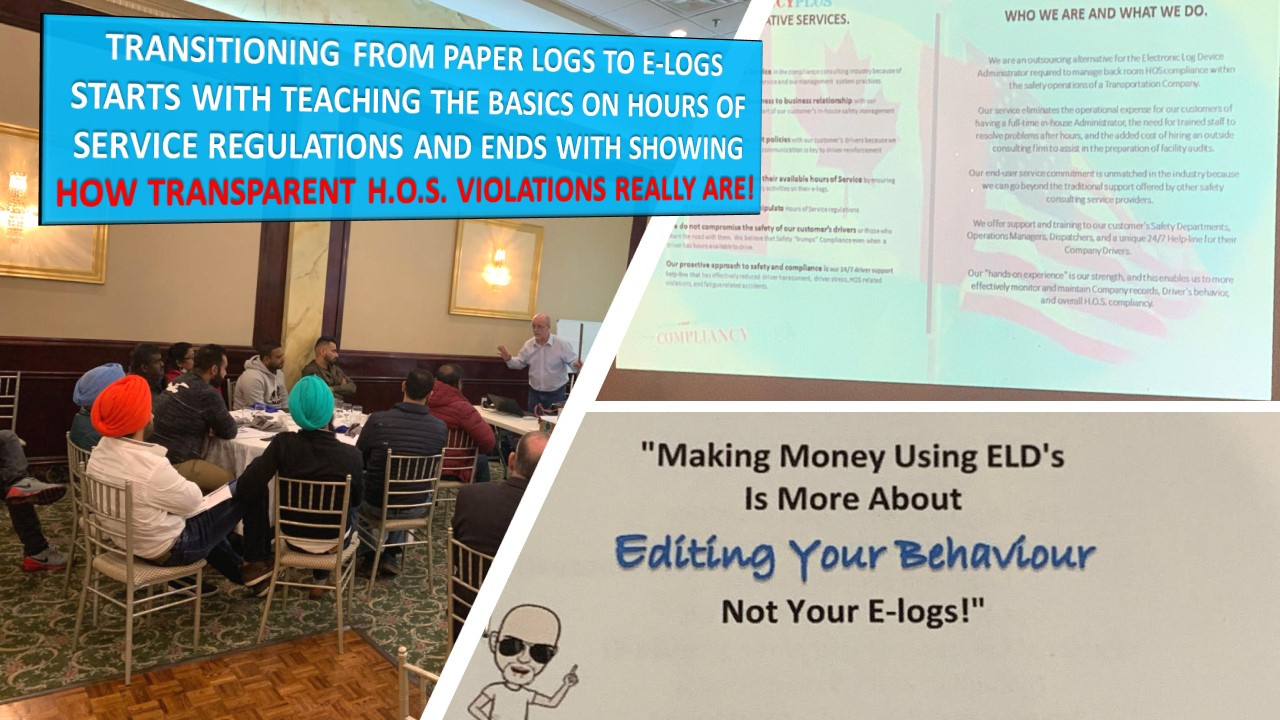 Training
Are You 100% Satisfied That Your Drivers Are Maximizing
Their Available Hours of Service?
If Not...


We Have A Very Practical Solution For you!
From
Compliancy
Plus


There's Value In What We Do, But More Value In How We Do It!